WHO WE ARE
The Canadian Coptic Orthodox Church of the Resurrection (COR) is a member of the Coptic Orthodox Church of Alexandria. We are an English speaking Church driven to understand the richness and beauty of the teachings and rites of the Coptic Orthodox Church. We are committed to providing a place of worship that reflects our Canadian multicultural heritage and observes the sacraments and traditions of the Coptic Orthodox Church of Alexandria. The Church of the Resurrection is under the auspices of His Grace Bishop Mina in the Coptic Orthodox Diocese of Mississauga, Vancouver and Western Canada.
OUR VISION
We see the Church of the Resurrection as a vibrant, dynamic, spirit-filled, multi-cultural church, that is true to the New Testament Church depicted in Acts 2, impacting our city, our country and the whole world by sharing an authentic Christian Orthodox faith that is relevant to and engages a modern world.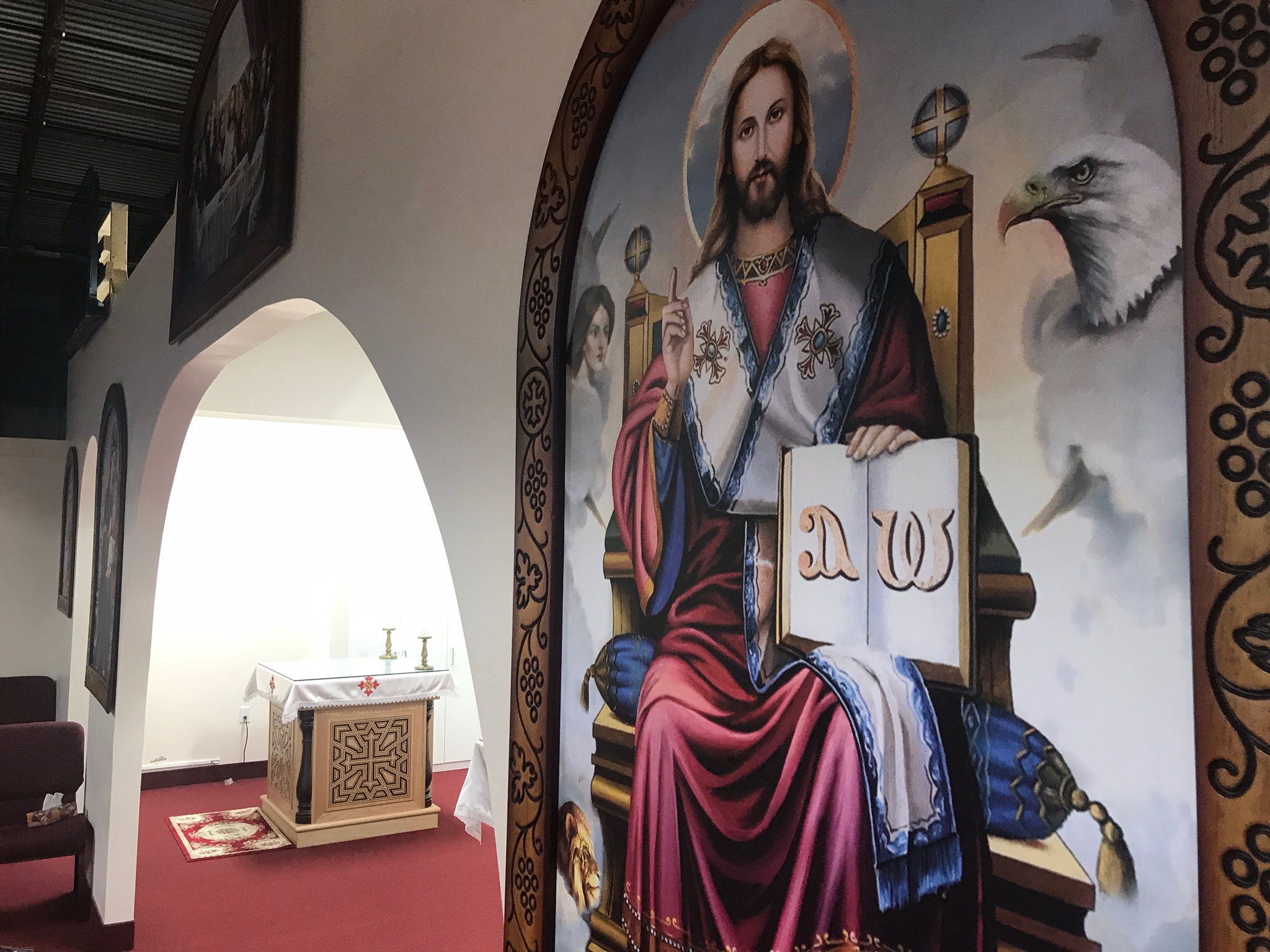 OUR MISSION
Our mission is to live out the rich and ancient Orthodox faith in an ever-changing and diverse society.
Our goal is to revive the light of Christ in Canada, one community at a time, by living passionate lives for God, extending love and care to others, and sharing the message of life and hope.
OUR HISTORY
COR first started in November of 2015 as St. Luke's Group. It was a monthly service targeting families, couples and individuals who are either raised or born and raised in Canada. The group also targeted and included interracially married couples.
In 2016, as the number of attendees increased, the service changed its frequency to biweekly meetings on Sundays. At the time, it was located at St. Luke's Chapel at the Church of Virgin Mary & St. Athanasius in Mississauga.
When the service further grew in mid 2016, the meeting was changed again to a weekly meeting following the Sunday School liturgy at St. Athanasius' Church, and the need for a more dedicated space started growing as well.
On September 14, 2016, the Church building was purchased, and on January 15th, 2017 we prayed our first (inaugural) liturgy as a congregation. It was celebrated by His Grace Bishop Mina, Bishop of Mississauga, Vancouver and Western Canada, as well as our fathers the priests of the Church of Virgin Mary & St. Athanasius.
OUR 'COR' VALUES
Acceptance
We value every person coming into the church and see each individual as uniquely created in the Image of God, and ought to be loved and accepted as such.
Hospitality
We believe that every person who enters our church is sent by God. Accordingly, we strive to build a church community known for its loving and welcoming spirit, whereby every person is treated with utmost respect as a member of the family of Christ.
Authentic Relationships
We believe that the church is the One body of Christ. We strive to form authentic and meaningful relationships with God and with each other, in order to create a community that fosters a strong sense of belonging.
Ongoing Spiritual Growth
We believe that every time we gather, we find ourselves in the real presence of God, an opportunity for transformation and growth in our spiritual life. Our participation in the sacramental life of our church, such as in the liturgical prayer, is not merely a superficial involvement in routine worship, but rather it is real, life giving, and life changing.
Family–Friendly Community
We believe that the church is a family and every family is a church. We strongly believe in providing a place where families can enjoy spiritual growth together and continue their pursuit of a Christ-like life at home and in the community.
Transparency
Ask not what your church can do for you, but what you can do for your church. We believe that by encouraging you to be involved in the services and ministries of the church, where every person's feedback is valued and welcomed, we will cultivate transparency through participation.
Unity
We believe God's intention for the church is to be united despite of the diversity of its members' specific talents and gifts. It is our mandate to preserve the unity of the church by encouraging a collaborative use of those diverse gifts to further Christ's mission on earth for the glory of God.